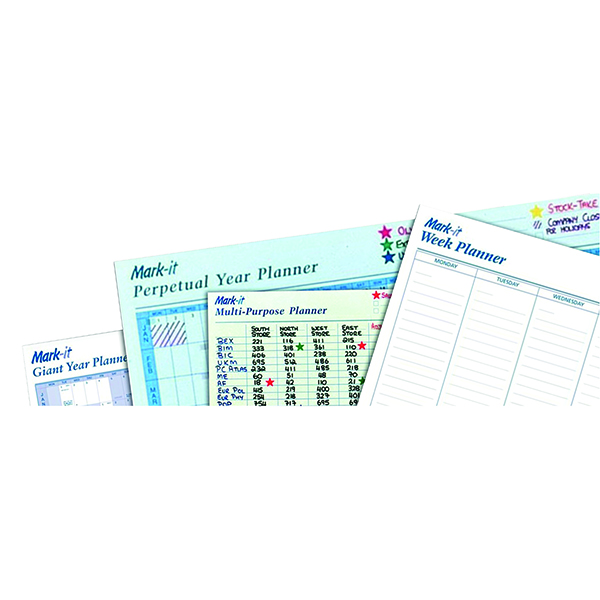 Code: MM00279
Pack size: Each
Stock Available Next Working Day
Mark-it Month Planner. Keep track of everything that can happen in one month with room for every appointment, holiday deadline, etc. Printed on both sides so you can choose landscape or portrait format. Size 600mmx900mm (2FTx3FT).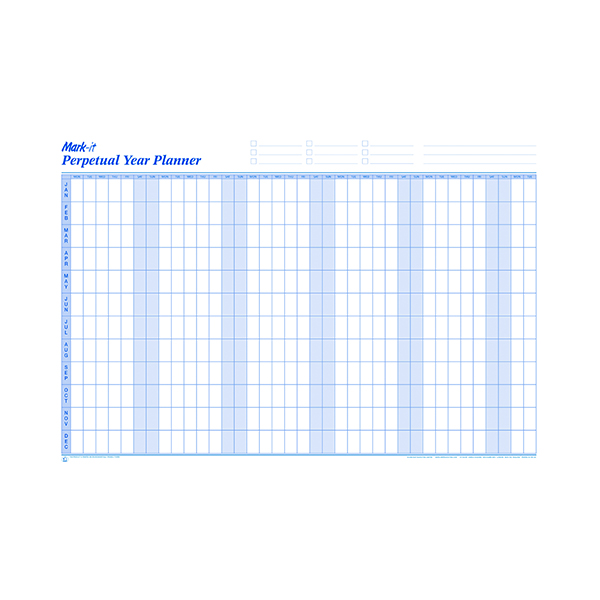 Code: MM00179
Pack size: Each
Stock Available Next Working Day
Mark-it Laminated Perpetual Year Planner. Useful reusable calendar/planner supplied complete with a set of self-stick date markers and at year end it takes just seconds to reposition these markers for the next year. Size 600mmx900mm (2FTx3FT).